Jeff Curto's "
Camera Position
" has quickly become my favorite Photography blog/podcast.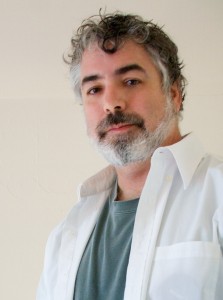 Jeff Curto is a Professor of Photography at College of DuPage in Glen Ellyn, Illinois, who is also passionate about taking large-format (4x5) Black and White shots of Italy.
His work is amazing and can be seen on the Camera Position blog and also on his personal website at
http://www.jeffcurto.com/
What makes Camera Position different than many of the other blogs out there is that it is based on the creative side of photography. It is more about learning to "see" how the picture is created and understanding what is behind the pictures. It is about moving from snapshots to images that tell a story.
Some of the episodes focus on the work of Master's such as Ansel Adams and Weston. Jeff even mentioned using the "viewing card" which Adams is famous for. (Which is a cardboard square with a hole the size of the negative cut-out of the center to be used for scouting). Curto also encourages us to slow down our photography and search for the "right-shot" by moving around and looking for the best angles.
I listen to Jeff's podcasts when I'm driving back and forth to work. The only drawback to this is that I always want to go out photographing instead of going to the office.
If you love photography, I think you'll learn a lot by listening and reading Jeff's blog.
---
Zenfolio - elegant photo hosting